Workshops in Louisville KY

Do You Need A Speaker in Louisville KY?
Dr. Jones regularly speaks to the public about a number of important health topics in Louisville KY including, but not limited to:
Stay Fit While You Sit
Fibromyalgia
Workplace Injury and Prevention
Back Pain, Neck Pain, and Headaches…Oh My!
Arthritis: A Complete Review
If you are looking for a "Louisville KY Chiropractor Near Me" that you can depend on, contact our office today!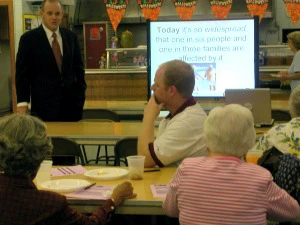 Monday
9:00am - 6:00pm
---
Tuesday
2:00pm - 6:00pm
---
Wednesday
9:00am - 6:00pm
---
Thursday
2:00pm - 6:00pm
---
Friday
9:00am - 6:00pm
---
Saturday & Sunday
Closed